Welcome to the official website of St. Ann Church in Janesville, St. Joseph Church in Waldorf and All Saints Church in New Richland.
Three parishes working together in faith, hope and love.


Fr. Brian Mulligan, Pastor
Saturday 5:00 PM - All Saints in New Richland
(beginning 11/07/20 Saturday Mass will be at 4:00 PM)
Sunday 8:00 AM - St. Joseph in Waldorf
Sunday 10:00 AM - St. Ann in Janesville

We have a limited attendance of 100 individuals for every Mass.
Due to the larger membership and limited seats, St. Ann parishioners/visitors
please sign up for weekend Mass
by clicking on the orange Sign Up! button below or
contact Ann Carda by phone: 507.234.5752 and leave a message or email: stannjan@hickorytech.net
we need your name, number attending and contact information: phone/email address.
Deadline for signing up to attend Mass at St. Ann is noon on Friday.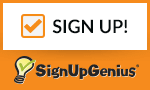 Daily Mass is available with Fr. Brian at the following times:
Tuesdays 5:30 PM - St. Ann in Janesville (Tuesday, October 27 - No Mass is Scheduled)
Wednesdays 8:00 AM - St. Ann in Janesville
Thursdays 8:00 AM - St. Ann in Janesville
Fridays 10:00 AM - All Saints in New Richland


Permission to stream the music in these services
is obtained from One License with license # A-719929

| | |
| --- | --- |
| | Please click on the diocese logo for messages from Bishop Quinn regarding the cancellations of Mass and other information from the diocese in response to the COVID-19 virus. |
Please check the JWP COVID-19 website regularly for local information regarding COVID-19.
"The rosary is the 'weapon' for these times."
st. padre pio
Let's pray for each other and those affected by the virus.

If your income has not been affected by the virus, please consider making your weekly offering online or mailing in your contribution to the parish office.
​If you want to consider our Online Giving option, which you can choose to give weekly, bi-weekly or monthly donations.

1. Click on your church Online Giving box below.
2. The first time, click on Create New Account and follow directions.
3. After that you can have it automatically paid according to your wishes.
​
If you wish to mail in your contributions, the postal mailing address for the parish office for all three churches is:
St. Ann Church
PO Box 218
Janesville, MN 56048

---
Permission to podcast/stream the music in this service obtained from One License with license #A-719929

24 hour Parish Weathernews Updates
send an email to the following for immediate response: csccweathernews@gmail.com

---
Update on St. Ann Project Renew: We are moving forward and progress is being made. The walls are up and roof is on with shingles being added next. Feel free to drive by and take a look!
It is also important to remind those who have made a pledge, that the satisfaction of your pledge is essential for project success. Thanks again for your generosity and sacrifice.

Complete Constuction is putting up the trusses today. This is a time lapse of roughly 60-90 minutes.

Posted by Katie Jewison Johnson on Tuesday, August 4, 2020
---
Click on above logos to launch the website.